Subscription_Form_2019-CR-Tour-of-Alsace-New-Energies+CGV-ENG.pdf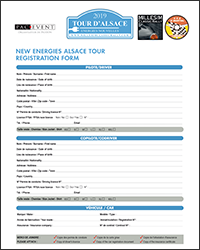 Subscription_Form_2019-CR-Tour-of-Alsace-New-Energies+CGV-ENG.pdf

Taille du Fichier:
1.05 MB
Version:
2019
Date:
26 mai 2019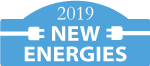 TOUR OF ALSACE - CATEGORY NEW ENERGIES (OCT. 3-5, 2019)
CHAMPION'S ROAD: LIVE THE UNIQUE EXPERIENCE ON CLOSED ROADS
An exceptionally regular rally on the closed roads of the legendary "stages" of the
WRC French Rally World Rally Championship
. In three stages around
COLMAR
and 7 "
Specials
" (ZR) on closed roads for you, it is a unique adventure that is available to you.
LIVE A TRUE RALLY TO THE ROLLER OF YOUR GT
(modern or old), drive in the heart of landscapes to fall, profter the most beautiful mountain hotels, profter the legendary friendliness of our Millesim Classic Rally in one of the
FOUR RALLYES
:
TOUR OF ALSACE GRAND TOURISME

: Reserved for GTs, Super coaches and modern premium sports tourism since 1998.

TOUR OF ALSACE LEGENDS

: Reserved for legendary sports cars from 1950 to 1997

ALSACE LADIES TOUR

: Reserved for 100% female crews at the wheel of modern and sporty GTs, coupé and convertible models produced since 1960.

NEW ENERGIES ALSACE TOUR

: Reserved for modern and sporty GT cars, electric or hybrid.